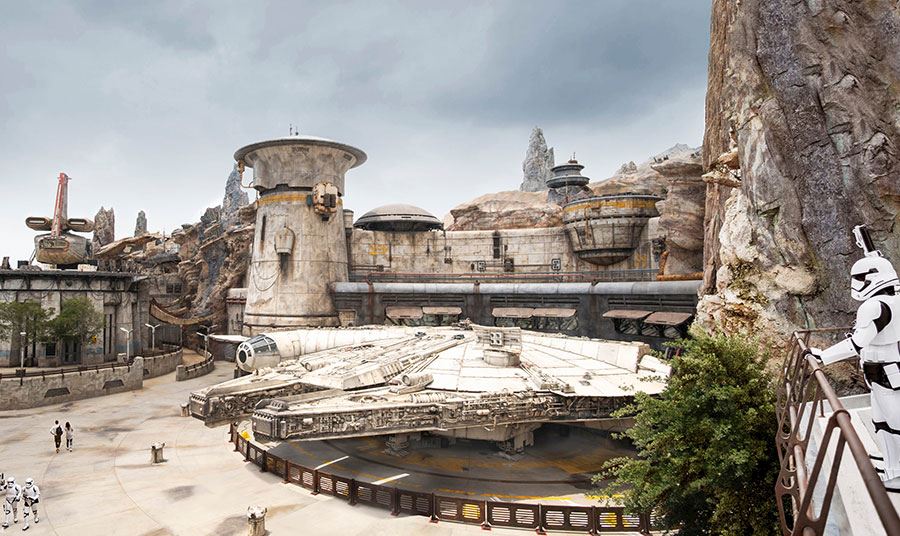 May the fourth… I mean the force, be with you! That's right, it's Star Wars day! There are so many ways to celebrate at the Disneyland Resort. The newly reimagined Star Tours is a different experience every time you ride, with different planets flown to at random with every visit. It all starts once you board your Starspeeder 1000 and thanks to a series of mishaps C-3PO must take control once your space cruiser takes off without the pilot. You are soon intercepted by First Order forces and fearing capture your ship goes on an unpredictable flight across the galaxy!
After you have experienced Star Tours and you are looking for more Star Wars experiences you can head over to Star Wars Launch Bay, and visit your favorite characters, view film props, screen videos and more. You will receive an up-close look at actual props borrowed from Lucasfilm. You can also test your skills at the latest Star Wars Video games. Think you're ready to meet Kylo Ren or Darth Vader? They are waiting to meet you too, just don't loose your nerve once you get close in line! Chewbacca is there too if you're not ready to meet the dark side.
Next door make sure to catch "Path of the Jedi", a 10 minute film compilation of memorable moments form the Star Wars saga. Kids can also participate in Jedi Training and anyone can view the training which is always a fun show to see new Jedi's getting recruited, hopefully none of them turn to the dark side! (Make sure to register your child for this in advance if they would like to participate).
After you've had your fill of all the Star Wars excitement in Tomorrowland make sure to stop by Star Traders to pick up a souvenir!